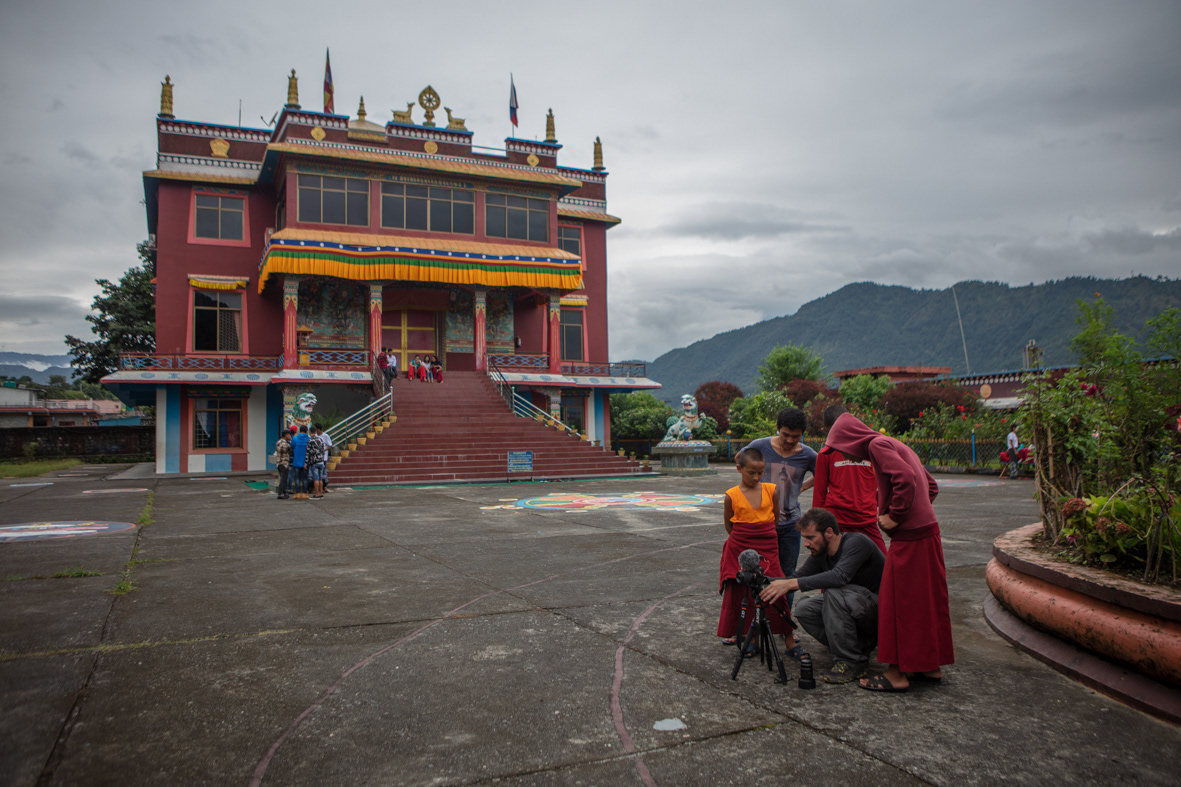 I am a freelance filmmaker. I've made music videos, documentaries, commercials, events and sport videos.
My focus is on music videos & documentary's storytelling. 
 I love to travel and traveling was essential to create my storytelling style. I've lived and worked in UK, Belgium, Estonia, The Netherlands.
I'm fluent in English, French and Italian. 
While traveling I also made a documentary film titled '
High Mobility Generation
'. I had the chance to work with NGOs and create documentary and storytelling content while following their projects around the world. 
I've worked for about 10 years on movie sets as field producer and AD. That was my cinematography school.
I also found time to get a degree in communications in between gigs. Being on a movie set every day for so long let me have the chance to learn how professional content should be made. In order to tell good stories it's important to learn how to get things done first. Being able to properly organize and handle a project it's essential to preserve your stories. 
SERVICES & SKILLS
Are you a brand, an agency, an NGO, a start-up, a music band or an artist that is looking to tell a story in a cinematic style? 
Here's what I can do for you:
Content Creation & Writing: 
I write scripts and create projects tailored to client's needs, consistent with their identity, with a
strong cinematic style and an engaging narrative storyline.
I create proposal with storyboards and visual references, to show the film idea in the clearest way possible before starting shooting. I then redact finished projects including budgets, technical and equipments needs and detailed shooting plans.  
While traveling I shoot with SONY A7III and
I can produce high quality content with the amount of equipment I can carry in a backpack
. I can produce content to narrate a trip, like travel diaries and cinematic promotional videos for both social media and websites, all consistent with the identity of the agency, brand or artist I'm working with. I worked with travel bloggers, NGO's and such. I can also organize and handle shootings with cine-equipment.
I'm comfortable with cinema camera systems, lighting & photography for cinema.
 I edit all my own work, normally working with Premiere Pro &
After Effects,
 I grade in
Premiere Pro and DaVinci Resolve
. 
I can organize a crew
and find professionals if there is the need for it(costume designer, scenography, camera crew, actors)
as well as managing rentals and budgets, technical needs and equipments. I'm experienced in scout locations
and a confident problem-solver while planning as well as while shooting a project. 
CONTACTS
feel free to get in touch @
albertomartin@hotmail.it